The body/mind connection is well established, and affects every aspect of sentient life on this wonderful planet of ours. But we often take it for granted and get so wrapped up in the pace of daily life, we don't notice its nuances, changes, and subtleties. It's not until years later–say, sometime after 50 or so–do we look in the mirror and see a much different person than we remember from 23. With the game of golf, however, during the duration of a single round we can notice these nuances of the interaction of mind and body and literally get a scorecard of the outcomes.
Like yesterday, when I borrowed a day from work and went out to my favorite muni, and played a round on a beautiful May day in northern California. I'm not big on tee times, especially when I go out as a single. Without the pressure of a specific time, I can be more relaxed, eat my lunch, loosen up at the range, see what my swing feels like, hit some putts and chips, slather on sunscreen, hit the men's room, pull up my socks, etc. That changes with a tee time which is required when playing with friends. Not a big problem, of course–just need to get to the course quite a bit earlier to accomplish all those maintenance functions, which, backing up, means getting up earlier.
So things felt good. No major aches or pains. Confidence was pretty high since some swing theories have been coming together in practice. Wind was minimal. And I was happy to be off work and out playing my favorite game. So after my leisurely prep, I paid my fees, and was assigned to join a threesome, which is another thing I like about playing as a single–I get to meet new people and find out what brought them to this game. Things went well for a time: some decent drives, a few pars, couple of bogies, no big numbers, good chipping and putting, good companionship with a fellow of my age named Angus. But at around hole six I began to notice some pain in my lower back which affected the quality of my ball striking. It was the start of a kind of compensation where my mind was registering the discomfort coming from my back and sending messages to the parts of my body that governed my swing to modify its movements in order to avoid the twinges of pain. I was walking, as I still do, which accentuated my awareness of this mind/body interaction.
It's interesting: I thought my swing was the same as usual, but I could tell by the poorer quality of the strike and the ultimate landing of the ball that something was different with how I was entering the impact zone. Bobby Clampett says nothing else matters but what happens in that impact zone, but I don't think that's entirely correct. The pain in my lower back and now hips was effecting subtle changes in my address position, takeaway, backswing, and perhaps, most importantly, timing and sequence of movements of my downswing that I was not fully aware of. The outcome was , yes, a bit less noticeable pain, but a position at impact that was less than ideal. Shots, before the pain started, that landed in the fairway, offering a greater chance of a good score on the hole, were now straying just enough right or left to cause trouble on this tree-lined, parkland course.
This led to my experimenting with swing changes during the round, something I've advised against on these pages. So the problematic outcomes evolved from the growing pain in my back and hips. Now I know this is no profound revelation, but sometimes we forget to acknowledge the origins of our troubles in golf and think it just requires a slight swing change or two and all will be back to normal. But I think a better way to approach the problem is to leave the swing alone and concentrate on the pain.
A couple of painkillers could help, as could lying on your back and stretching a bit to iron out the kinks. Let the other guys/gals hit first while you stretch a bit–nothing too severe, just a gentle stretching of the spine to give some respite away from the rigors of golf for a moment. I didn't do these things as I forgot to remember, and the pain just got worse, reflected by increasingly poorer contact of ball to sweet spot. I had to cut the round short after hole 16 where I had a short walk back to the clubhouse. But by then, the pain had advanced to my shoulders and neck as well. Nothing serious–a few diminishing aches the next morning– but in the words of one five-year-old I used to know, "Pain hurts." And when playing this game, it certainly gets your attention.
Some gentle yoga could've helped as well, like crossing the knees over from one side then the other while lying on the back. Or bringing both knees up to the chest while lying on the back. These are relatively simple techniques of pain management that allow you to proactively deal with your own discomfort. What's involved is upping your level of awareness where you notice the pain in your body, and instead of changing anything with your swing, plot some strategies that go directly to helping relieve the pain so you can again swing the club with less pain to contend with. These are temporary solutions: You can go to your doctor or physical therapist or trainer or acupuncturist, or chiropractor later to attack the problem on deeper levels. But for now, you just want to get through the round in such a way that your swing returns to more–for you–normality.
Of course, there's always, too, using a cart, and, I must say, I'm getting closer to that stage in my life. I could save my walking for less unencumbered hiking which I still do regularly. But I sense it's not the walking that creates the problems on the course: It's the golf swing which places a good deal of strain on the body with all its required twisting, turning, coiling, and striking. Glancing at the long list of pros whose careers were shortened because of golf-induced pain will attest to that hypothesis, the main example being Tiger Woods.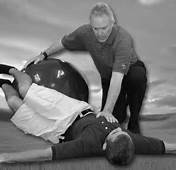 ***
Under the category of swell Father's Day gifts: The Mindful Golfer, the book.